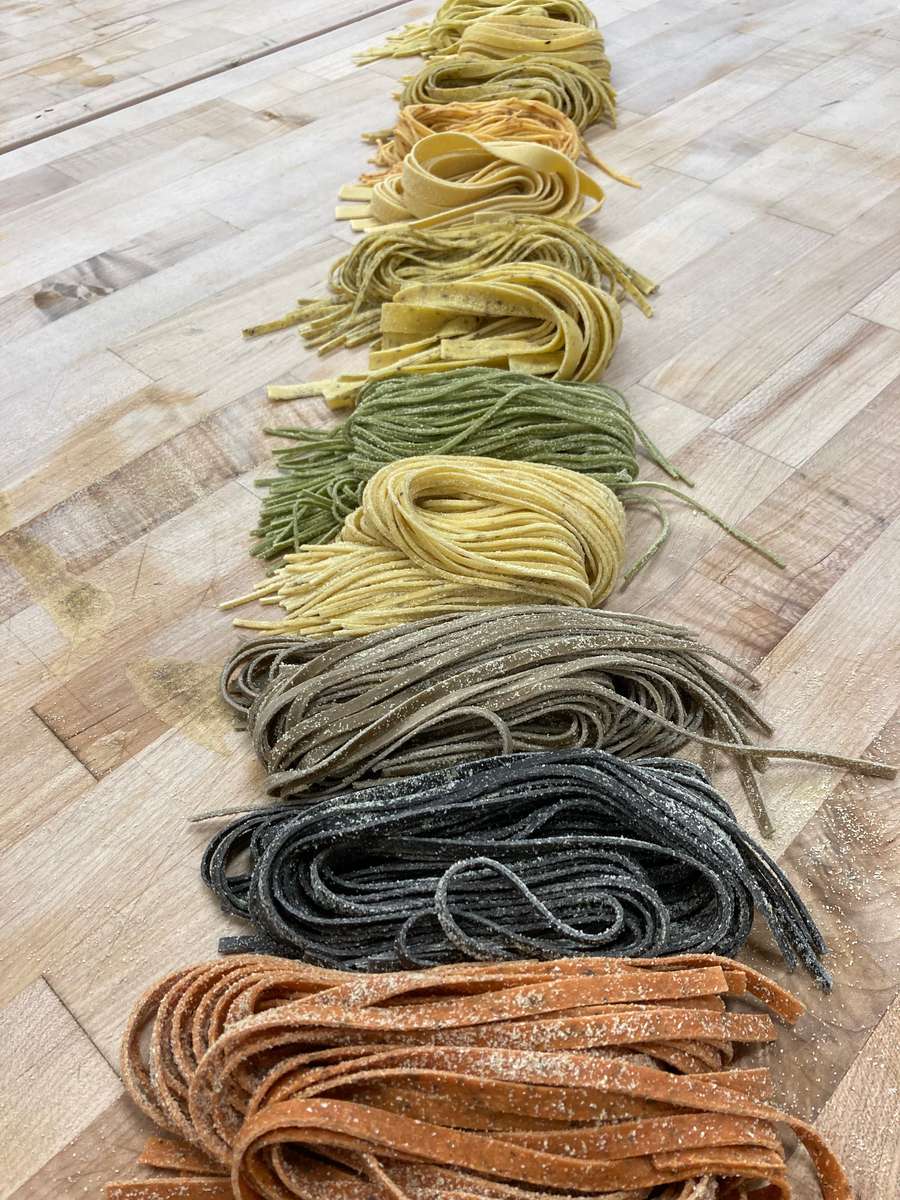 About
KEY PERSONNEL
TOMMY GEORGE, FOUNDER & OWNER
A Charlotte native, Tommy founded P&P with his wife, Debbie, in 1992, and has poured his passion and personality into the business model since day one. Creative, curious, and compassionate, Tommy's taste and down-to-earth persona is our guiding ethos. Tommy is passionate about environmentalism, economic justice, historic building renovation, and music — all of which are reflected in the Pasta & Provisions DNA. He is also a wild mushroom forager, a hospice volunteer, a runner, and a lifelong traveler.
DYLAN GEORGE, GENERAL MANAGER
DYLAN GEORGE, GENERAL MANAGER
The middle of the Georges' three sons, Dylan joined the family business after graduating from Appalachian State in 2012 and a stint with local wine importer CHL specializing in Italian wine. With infectious people skills and a vision for the future of the company, Dylan is now the driving force of P&P. He lives near the Park Rd. shop in Charlotte's Madison Park neighborhood with his wife Sarah, a speech therapist, daughter Mary Grace and their dog Charles.
BRENT MARTIN, CATERING CHEF
Originally from Buffalo (go Bills), Brent has been a staple in the Charlotte restaurant scene for more than a decade, with stints at The Pewter Rose, The Summit Room, and Porcupine Provisions, to name a few. He joined P&P in 2016, as the company was scaling up to begin offering dine-in menus at the Park Rd. — and now Mint St. — locations.